RIVE GAUCHE REFERENCE
Equipped with the latest stage technology, fully air-conditioned and equipped with a state-of-the-art stage manager, the Theatre is also ultra flexible to accommodate new types of events. Creativity has no limits here! Its 220 m² stage, perfectly equipped, gives a rare closeness between the speaker and the audience... Make way for the tribunes!
In addition to the capacity of 1,725 seats (1,133 for the orchestra and 592 for the balcony), an ingenious system of sliding rails allows all the seats to slide under the stage, thus freeing up an 800 m² space ideal for receptions, gala dinners, fashion shows, trade fairs or product launches.
Are you ready? Lights, curtain... take the stage!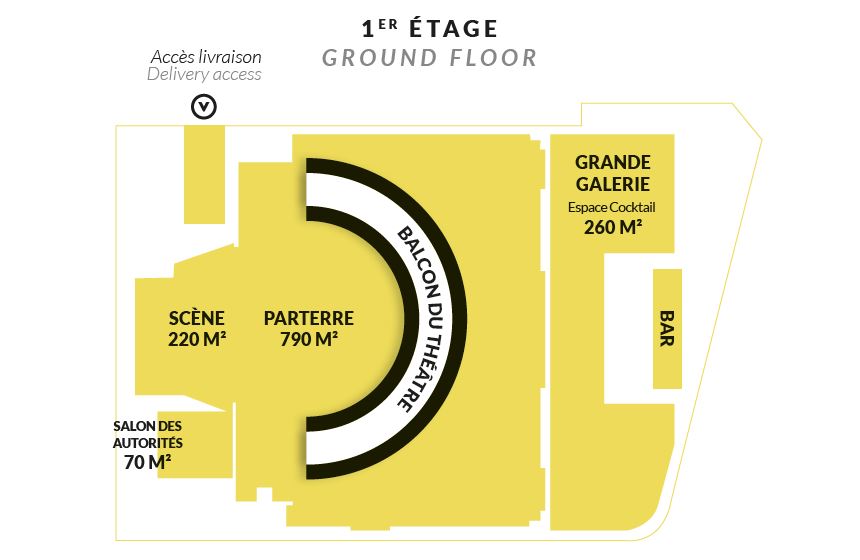 ​
FOCUS ON...
Capacity
Theatre setup : from 350 to 1725 people
Cabaret setup : from 180 to 550 people
Surface
Total floor surface : 790 sqm
Stage surface : 220 sqm

​​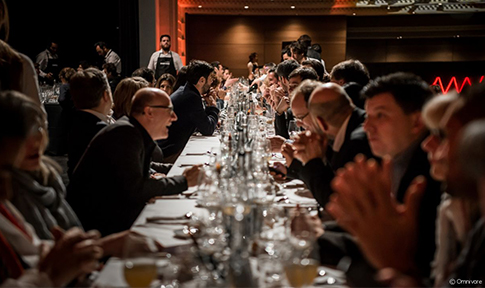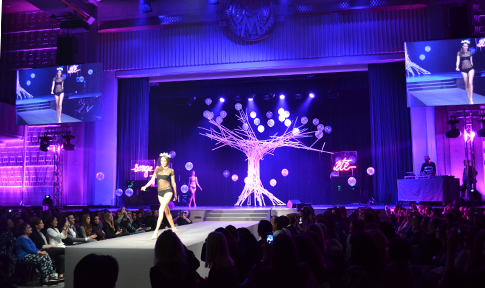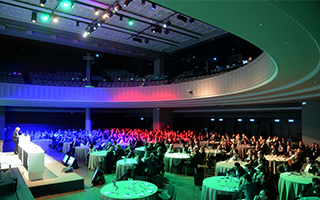 ​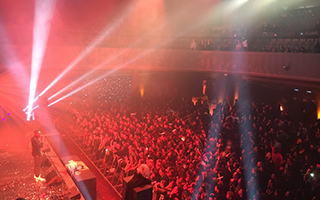 ​